Treasure Hunt Sheffield will take you on a fab route around the city, spotting clues and following treasure maps, all at your own pace.
A different way to see Sheffield
A treasure hunt is more like a game than a traditional tour. You have to follow treasure maps, solve cryptic clues and keep your eyes peeled to find the answers.
You'll have some banter with our friendly pirate Captain Bess. She'll put you in your place if you get too many answers wrong!
Take your time, go at your own pace
You can start when you like, there's no fixed start time. You can even finish the next day if you get stuck in a nice pub!
Fancy a drink or two in one of the excellent pubs along the way? Go for it! Take it at your own pace and enjoy the cafes and pubs along the way.
Play on your own terms. It's just you and your team, like a private tour.
Challenging clues and at own pace was great."

Brilliant experience,got to see the whole city and learn a lot about the history. Lovely recommended places to have lunch halfway through.
Start playing in 60 seconds
It's all on your phones, there's nothing to print or collect.
Book online and you'll get a link to start your game straight away.
You can rearrange or cancel
We're really flexible. If you change your mind, or if you can't make it to Sheffield, play another day or even cancel for free.
You'll see the best of Sheffield 🧭
No spoilers... You'll see the famous sights like Kelham Island Museum and The Cathedral, but the real fun is spotting things around town that you normally wouldn't notice.
A must for Sheffield residents and visitors alike"

We have lived in - and loved - Sheffield for a number of years, but have always felt nonchalant about the city centre. We tried this at the recommendation of friends and can honestly say it totally transformed the way we see our city. The treasure hunt introduced us to places we had never been and revealed fascinating histories of areas we frequent often.
Sheffield Cathedral - an unusual mixture of modern and medieval architecture, the cathedral sits at the heart of the city.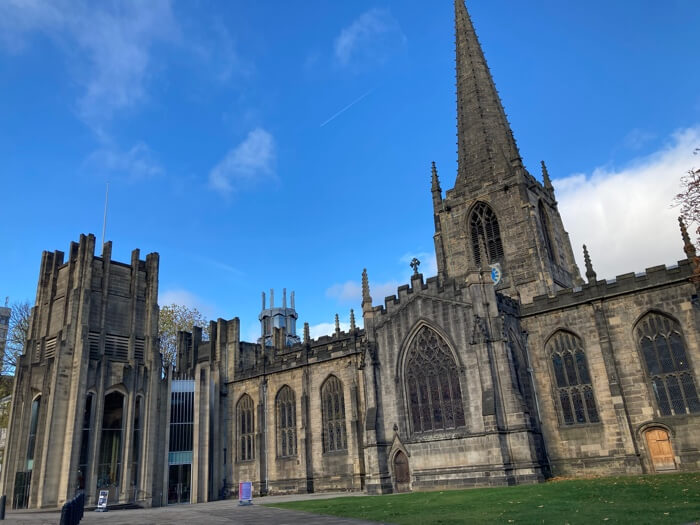 Kelham Island - a former industrial area that's reinvented itself as a hip hangout in the north of Sheffield.
Crucible Theatre - best known for hosting the World Snooker Championships every year.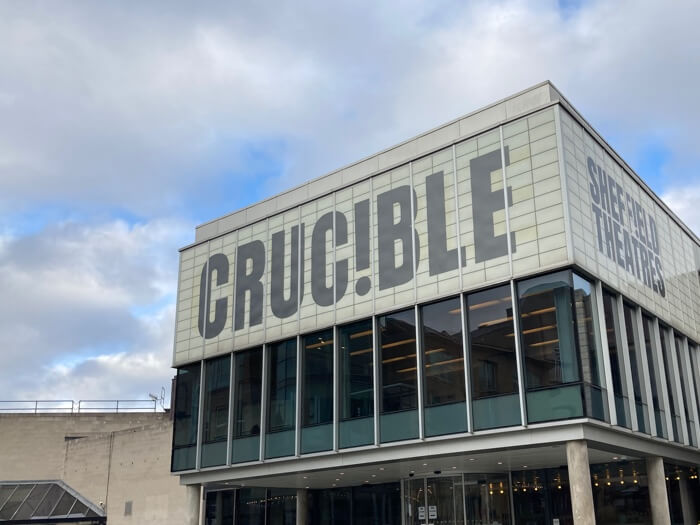 Sheffield Winter Garden - this stunning timber glass house is one of the biggest in Europe. It's a relaxing and exotic place to visit.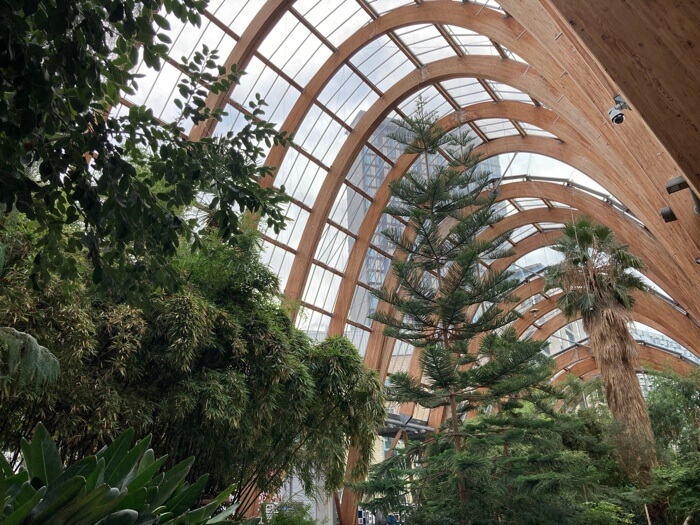 The National Emergency Services Museum - housed in one of Yorkshire's first combined police, fire and ambulance stations, today it has over 45 vehicles on show.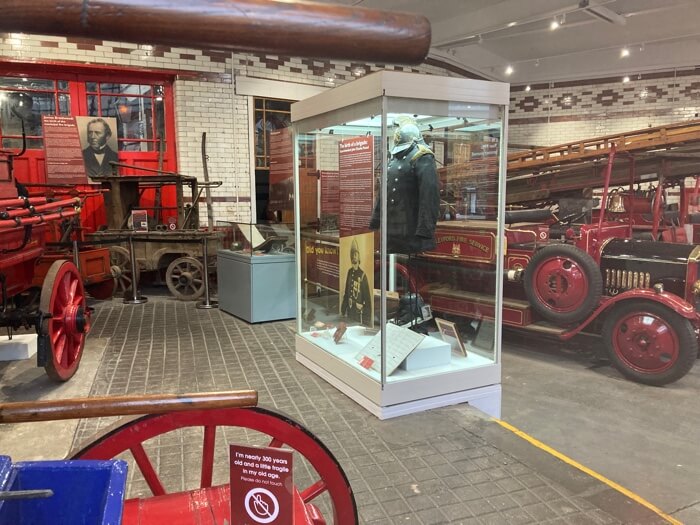 Peace Gardens - a beautiful spot to relax in the sunshine, with people playing in the fountains, right in the heart of the city.
Sheffield Town Hall - a magnificent gothic town hall, a fine example of Victorian architecture at its best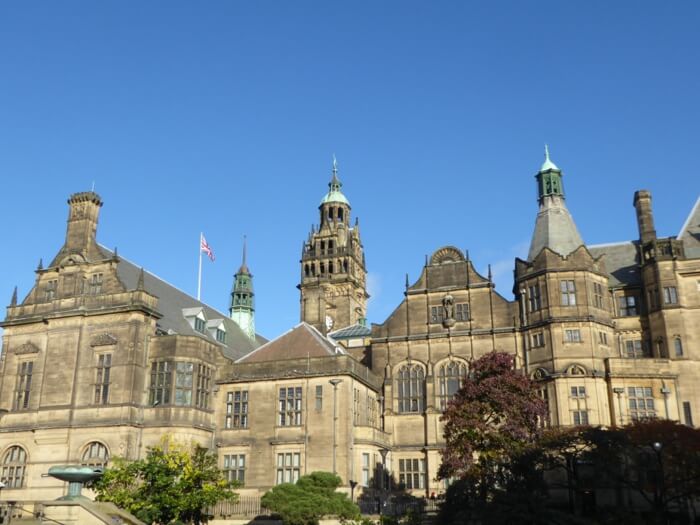 St Marie's Roman Catholic Cathedral - an elegant cathedral with beautiful stained glass windows and stunning little chapels.
Kelham Island Museum - a fantastic free museum that tells the story of Sheffield's Steel industry.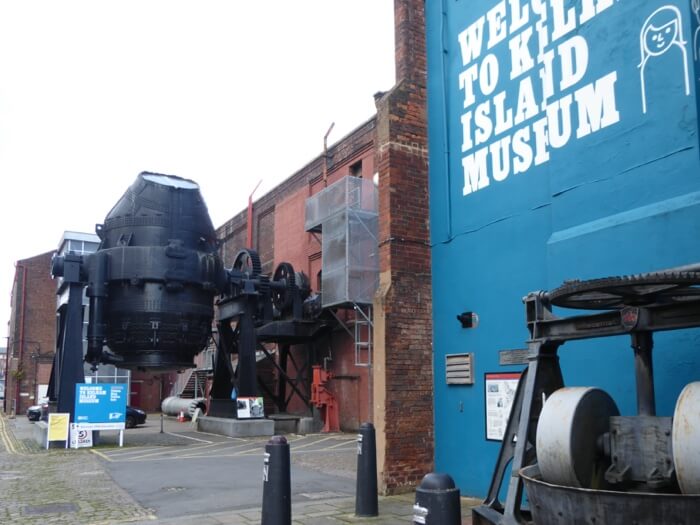 Cutlers' Hall - an elaborate building that houses the centuries-old Company of Cutlers.
City Hall - a fab concert venue that's been home to some of the finest entertainment in the area.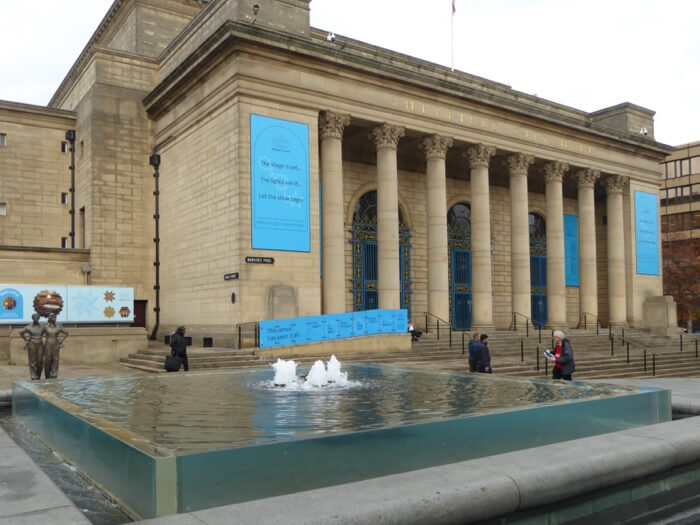 By the end, you'll have seen the nicest bits of Sheffield's city centre and ventured along the river to the bars and cafes around Kelham Island.
What if it rains?
If it's patchy rain, you can shelter in a cafe or pub along the route: the treasure hunt's flexible.
If it's really soggy and you fancy playing the next day, that's fine. Even split it over two days if you like.
If it's really bucketing it down and you don't fancy being washed into the River Don, we'll give your money back, whether you've started the game or not.
Will it be too difficult?
Don't worry! The treasure hunt has some tricky clues, but if you get stuck you can ask for a hint.
We make sure you don't get completely stuck, endless wandering the streets.
Will I have fun if I'm from Sheffield?
Yes! You already know the city, but we bet you'll notice things you've walked past a hundred times before.
We've worked hard to find the less-obvious stuff - beyond the typical blue plaques - and some interesting stories and anecdotes. You're going to have a great time!
Is it suitable for kids?
The game is designed for adults and curious kids aged 8 and up.

Younger ones are welcome though you may have to help by interpreting the clues and Captain Bess' pirate speak.
The whole route is pushchair friendly, avoiding steps or showing step-free alternative routes.
We're a family of four with a 13 year old and a 11 year old. Mum was map reader, dad reminded kids about clues, and kids were hunting for clues."
We have lived in Sheffield all our lives and never seen some of the things you opened our eyes to!"

Quite embarrassing really but very grateful 👏🏼

We took our mum on her 76th birthday and was a little unsure if she could walk for 2/3 hours but she had us moving on the next clue with total commitment and enthusiasm!

Even our two sons 19 & 22 yrs old were fully engaged, a feat I never achieve unless I'm feeding them.
Will it be too physical?
It's 2½ miles walking but there are places to stop along the way.